Quality
Quality Guarantee
Working for our customers
The composition of spirit specialities is an art form. And just like any art, distillation requires a sound knowledge, acquired over many generations, and huge skills:

Recipes must be cultivated and continually developed. Many years of experience are as important here as the use of state-of-the-art production techniques.

As a modern company that thinks and operates sustainably, we set ourselves top quality standards. Needless to say that this quality is also permanently checked. That is how we can present our partners and customers our huge and attractive selection of excellent spirits.
With the best ingredients
Our most important quality inspectors are our customers. That is you! And what is your top quality criterion when you take a drink? Right: how it tastes. And to make it taste great, Nordbrand Nordhausen always uses top-quality ingredients.

Here are a few examples: our rye and wheat come from select producers. The corn distillates are produced in our own distillery/counterflow distillery. The Goldbrand and Goldkrone wine distillates we get from France and Spain. Our Altmeister contains extracts of no fewer than 45 spices and medicinal herbs. The tangy taste of many fruit liqueurs comes from selected fruit-juice concentrates. The eggs for our popular Nordbrand egg liqueurs are grade A and come from suppliers who meet strict feed and keeping standards. They are all barn eggs.

Why we do all this? To make our products taste better. For you.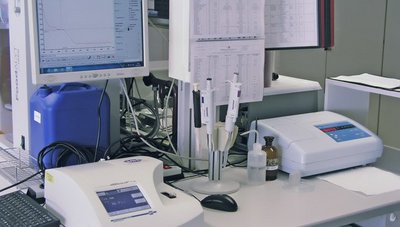 Quality inspection
One should rather be safe than sorry. Nordbrand Nordhausen applies this saying each and every day. Following our "quality from Nordhausen" slogan, bought-in ingredients, the entire production process and the ready-for-dispatch end products are inspected by qualified staff and external partners.

Our own modern laboratory and independent institutes run chemical, micro-biological and sensory tests on all products, based upon a tried-and-tested quality management system. This permanent inspection allows us to guarantee our products' high quality.
Know-how
Nordbrand Nordhausen is a very experienced company. Our know-how is based upon a tradition of distillation that has been cultivated in Nordhausen since 1507. But during our 70-year history, our company has also always relied on innovation and the latest technologies.

All the systems and machines in all the production areas are state-of-the-art. Our production and bottling plants feature extensive automatic control and monitoring systems. Our ideal storage conditions make sure that our spirits' balanced taste is not exposed to external influences.

In order to stay well equipped and positioned, we prepare ourselves – and others: Nordbrand Nordhausen is a training company (also for our own chemical laboratory assistants), supervises the writing of bachelor's and master's theses and provides internships.
Certificates
You can talk a lot about quality – or let others rate it. Nordbrand Nordhausen has been certified in accordance with strict national and international standards:

IFS certificate
The International Featured Standard (IFS) was defined by representatives of the European food trade and serves to check and certify systems to guarantee food safety and food-production quality. It is more or less based upon the well-known QM standard DIN EN ISO 9001:2008.

QA seal
The QS Qualität und Sicherheit GmbH's seal marks fresh food and certifies that legal regulations, and even criteria going beyond these, have been met along the entire chain (from the producer to the trader).

HACCP concept
The HACCP concept (Hazard Analysis and Critical Control Points) is a preventive system to ensure food and consumer safety. It is part of the German food hygiene ordinance and the EU's hygiene package, which prescribes compliance with the HACCP guidelines for all foodstuffs sold in the EU.